The first preserved photograph of Bulgarians is from 1842-43, published in Vienna – on it is the revivalist Todor Minkov, and the photograph was taken by Anastas Jovanovich. This is the reason why he was named the first photographer in the Balkans.
Anastas Jovanovic was born in Vratsa(Bulgaria) in 1817. His father, Ivan, was a merchant and exported shajats and abi to Serbia, and from there he imported other products – hardware, linen. A huge influence on the future of the then 9-year-old child was played by Konstantin Ognyanovich – who arrived as a teacher in the city at the invitation of Dimitraki Hadjitoshev. From whom, Anastas learned to read and write. At the age of 9, his father took him to his uncle, who was a prominent tailor and worked for Prince Miloš. Anastas continues his studies in Belgrade.
In 1830, after the death of Anastas' father, his relatives also came to live in Belgrade: his mother Maria (she was from a wealthy family), his brother Michael and his sister Katerina. But after 1 year, a new misfortune befell the family – the uncle, who was their support, also died.
In 1832, Prince Miloš opened the first Serbian school of typography in Belgrade. Anastas was accepted to study there with 31 other young people.
Even at a tender age, it became clear that the young man was not born to be a craftsman, but a man of art. He revealed his talents for the first time when a printing house with an attached type foundry was opened in Serbia.
In 1832, Anastas showed great interest in this enterprise. Ηe stayed there. He worked with Russian hand presses. Because of his abilities, at the age of 19, in 1836, he was commissioned by Prince Miloš to create a letter dedication on a saber, which would be a gift for Baron Herder. Over time, the Atanas's diligence paid off – he got rich, bought a house and even furnished it with tables and chairs – rare objects, a symbol of luxury at that time. Jovanović permanently recorded his name with an important event in the public life of Serbia: he published the first Serbian primer. This proves his schooling and his skills. The young man sets out to prepare matrices for the necessary Cyrillic letters.
In 1839, together with five other students, he was sent as a scholarship to Prince Miloš to study lithography, metal engraving in Vienna. Here, in August of the same year, Daguerre sent two daguerreotype photographs: one view of Paris with Notre Dame was intended for Emperor Ferdinand I, and the other – a still life – for Prince Metternich. The two photos are exhibited in one of the halls of the art academy and Anastas shows an extreme interest in the new discovery.
At that time, together with Paris, Vienna became the center of photography. In 1840, the Feuchtlander company constructed a photographic lens according to the calculations of mathematician Prof. Petzvall. Jovanovic was one of the first to acquire such a camera and took the first photographs as early as 1841.
In 1842, the Obrenovich dynasty was overthrown and he stopped receiving stipends. Then he began to support himself with lithography. He also learned Talbot's photographic method and in 1844 took the first Talbot type photographs of prominent persons, from which he later made lithographic portraits.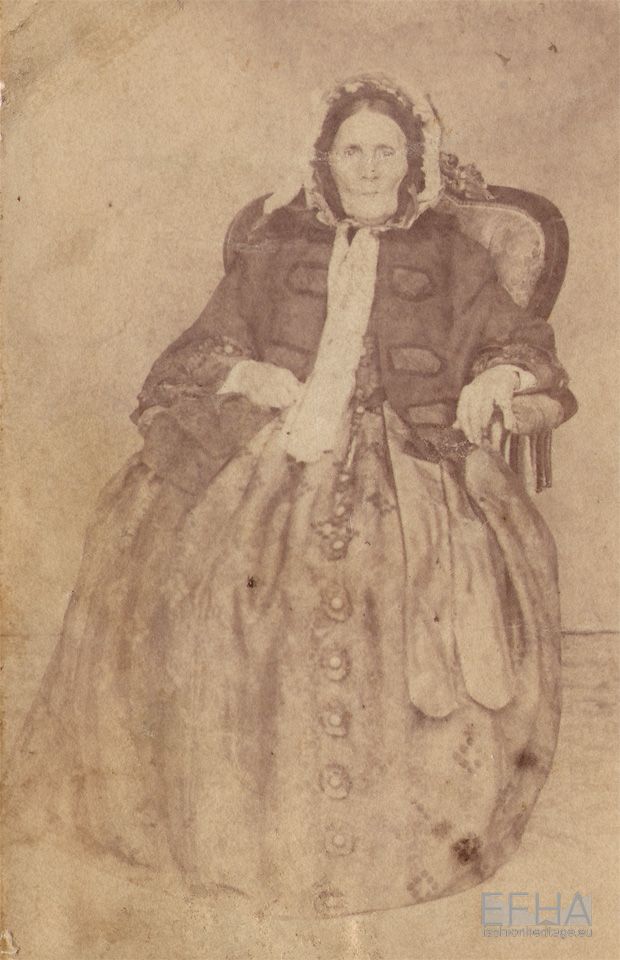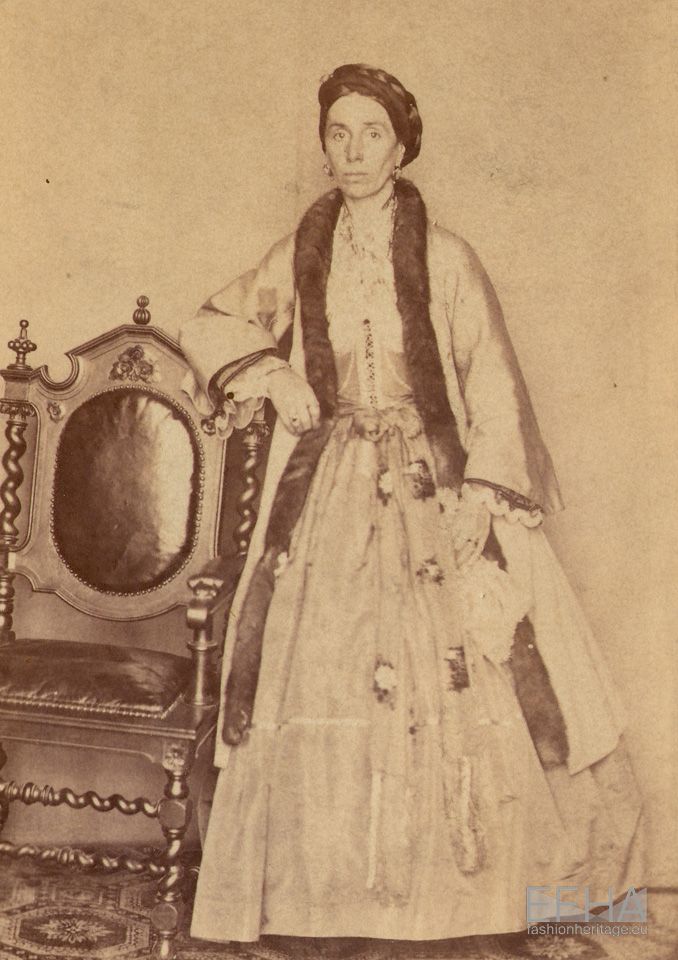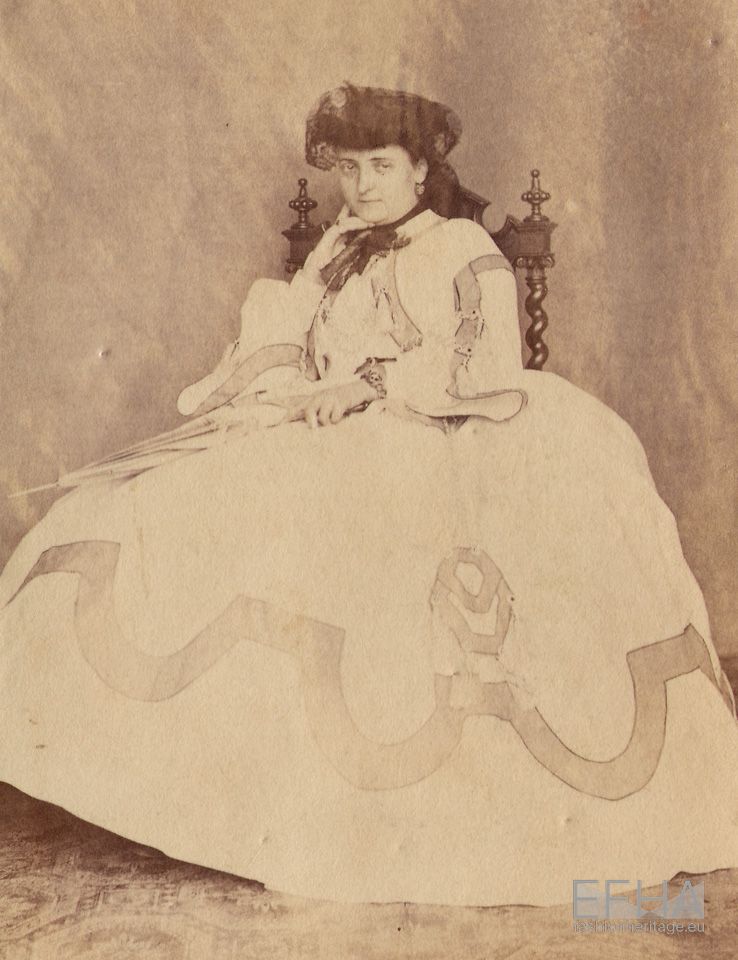 He married an Austrian woman, with whom they had a son, Konstantin, who was born in 1849. Later, Konstantin became one of the prominent Viennese architects. After the Liberation of Bulgaria, Konstantin Jovanovich came to Sofia and worked as an architect. He is the author of the architectural projects of buildings in our country such as the National Assembly, the BAS, the First Sofia High School and the High School in Lom, as well as a number of famous buildings in Vienna and Belgrade.
In 1852, Nikolai Pavlovich also arrived in Vienna to enter the art academy. While waiting for classes to begin, Pavlovich was accepted by Anastas Jovanovich, with whom he received his first training in drawing and lithography for 3-4 months. This acquaintance influenced Nikolai Pavlovich to become a prominent Bulgarian painter and lithographer.
In 1854, he also began to deal with stereophotography, and with this technique he took some of the first stereoscopic photographs of Vienna.
In 1858, a coup was staged in Belgrade and the Obrenović dynasty returned to power. Jovanovich then returned there at the invitation of the new Prince Michael to become Hofmeister (manager) of the palace after a 20-year stay in Vienna. Due to his duties, Anastas left behind his lithographic activity, but in his free time he continued to do photography for personal pleasure only. Take pictures of friends, acquaintances and celebrities.
In 1860, Nikolai Pavlovich again met with Anastas Jovanovich to lithograph the series "Raina Bulgarian Princess". On the basis of Jovanovich's photographs, Nikolay made a lithographic portrait of Prince Mikhail Obrenovich.
Anastas Jovanovich opened a photography studio in the princely court and a Bulgarian from Samokov – Anastas Karastoyanov – was appointed as a court photographer, who signed himself Stoyanovich under the photos.
After the assassination of Prince Michael in 1868, Jovanovich withdrew from public life. On April 8, 1869, his daughter Katarina Jovanovic was born, who later became a translator, literary historian, publicist, philosopher, journalist and humanitarian. Katarina began her humanitarian work during the Balkan Wars. Thanks to her work, the Swiss Red Cross sent its mission and medical aid in 1914 when the First World War broke out. It helped to find the missing and organized the distribution of humanitarian aid to sick, wounded and imprisoned Serbian soldiers, their families and the soldiers' families. , who are fighting on the Thessaloniki front. Jovanovic also helps Serbian pupils and students, orphans and all those who find themselves far from their homeland. Her kindness earned her the nickname "Little Mother" (Mamica).
Anastas Jovanović lived modestly in Belgrade until his death in 1899.
Many of Anastas Jovanović's works are owned by various Serbian and foreign galleries and museums, some are kept in the Belgrade National Library. His biographers note that he produced more than 200 lithographs and drawings and over 800 photographs.
Author: Villy Goutova